Manage your Inventory.
Pallet Racking solves the storage and retrieval needs faced by most industries today. These systems provide a cost-effective means to manage inventory. Adaptability to specific layout installations is just one added feature.
Founded in 1985, Hannibal Industries, Inc. is a leading pallet rack and carbon steel tube manufacturer that provides storage systems and ISO 9001:2015 Quality Management System certified steel tubing to industry leaders around the world.
Interlake Mecalux is among the leading companies in the storage systems market specializing in the design, manufacturing, sale and services of steel racking, warehouse automation, warehouse management software and other storage solutions. Mecalux is the leading storage company in Spain and ranks third in the world in its field, selling throughout more than 70 countries.

Choose from cantilever, push-back, pallet flow, drive-in/drive-through or selective storage rack to support your product offering and workflows, or work with us to create a custom engineered system. SpaceRAK products are designed to provide long-term performance and durability, and exceed RMI standards.
UNARCO Material Handling, Inc. manufactures structural and roll-formed pallet racking and a multitude of warehouse storage systems for distribution centers and retail stores.  UNARCO provides the widest industrial shelving product assortment including Carton Flow, Pallet Flow, Push Back Rack, Drive In Rack, Pick Modules, Cantilever Rack , Mezzanines, and Pallet Rack Repair.
 Mallard is and always been, family owned. Started by Jack Wahl (of Wahl Clipper) in 1960, Mallard is now owned by Mike Gunderson and Kevin Risch. Under their leadership, Mallard has earned a reputation as the market leader in Pallet Flow Racking, Carton Flow Rack and Gravity Flow Conveyor Systems.
Concentric Storage Systems provides dynamic Pallet Flow and Carton flow systems for warehouses and distribution centers to increase flexibility and storage density of any size product.  The time-tested design and product engineering of CSS was purchased this year to continue the sophisticated line of Gravity Flow Systems that Creative Storage Systems spent over 20 years perfecting.  All of the Carton Flow and Pallet Flow designs were combined  into an exciting new venture called Concentric Storage Systems.
Husky Rack & Wire is one of the largest manufacturers of material handling products in the United States. Since 1964, our company has grown and prospered due to our strong commitment to product development, quality control and, most importantly, meeting the needs of our customers. Husky Rack & Wire services the material handling industry nationwide through our extensive network of distributors. We have a manufacturing facility in Denver, NC.
ITC is the premier manufacturer of wire mesh products for the material handling and storage products industries. As one of the largest wire and steel fabricators in the United States, ITC manufactures a wide range of wire products.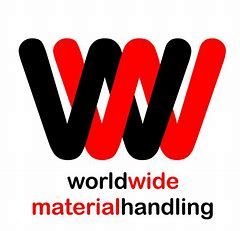 Our history as a company is grounded in broader material handling experience and perspective. That means we know what our distributors and their customers deal with every day, and that makes us more valuable as problem solvers and partners.


At Nashville Wire Products, we turn wire into wonderful: Designed, engineered, and manufactured to take you further, go higher, store more, sell more, do more, and be more. Better, more honest construction. People you can trust and grow with.
J&L Wire with locations in St. Paul, Minnesota and Walterboro, South Carolina, is a leading manufacturer of galvanized and bright basic wire used in a variety of industrial applications.  We specialize in galvanized wire decking and shelving used in warehouse storage, material handling and logistics, galvanized woven wire flooring and confinement panels for agriculture applications.