Essential to a efficient warehouse, loading dock equipment facilitates the distribution of goods being shipped in and out of your facility. We work with America's most trusted brands in loading dock equipment to ensure an increase in your facilities productivity and safety.

Blue Giant is the global leader in the development, manufacture and distribution of loading dock systems and material handling equipment.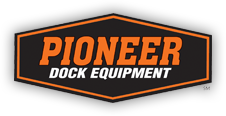 Pioneer Dock Equipment has been one of the leading manufacturers of quality loading dock equipment for more than 40 years. As such, our products are offered by many material handling, industrial door and forklift distributors across the US, in Mexico and Canada.  Pioneer provides a full line of high quality, durable dock products and has developed an enviable reputation for dealer support, customer responsiveness, and personal service.
Bluff Manufacturing is a leading provider of steel and aluminum boards and plates, portable yard ramps, warehouse safety equipment and steel structures to companies throughout North, South and Central America. Our long-standing commitment to the highest product quality and outstanding customer service has helped to sell our solutions to companies both small and large.
Action Industries designs, manufactures and distributes a wide range of products for the garage door industry including weatherseals, door hardware, accessories, fasteners, brushes, aluminum retainers, dock kits and cable products. Engineers at Action are highly qualified and experienced in designing products and equipment to complete any project.

Multi-Fab manufactures and sells a complete line of aftermarket parts and accessories for all major manufacturers of loading dock equipment. Located in Menomonee Falls, Wisconsin, our global headquarters houses research and development, technical support call center, manufacturing and distribution facilities.
APS Resource was founded to support the material handling distribution network's efforts in providing quality maintenance and repair service to its customers. Since then, we have added our own line of warehouse and loading dock products to upgrade your existing equipment and to enhance the safety and energy efficiency of your facility.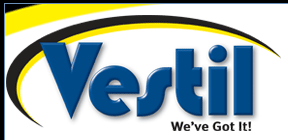 Vestil Manufacturing Corporation is an industry leader in the manufacturing and distributing of industrial material handling equipment. We feature over 1,000 different product lines, many of which are in stock and ready for immediate shipment.
Tri Lite, Inc. is a leading designer and manufacturer of specialty lighting and electrical products for the material handling and safety markets.

Advance Lifts was founded in 1974 and quickly became one of the leading dock lift manufacturers in the country. We have maintained that position through innovative design, quick deliveries and superior service. Over the years our product lines expanded to include production lift tables, tilters, turntables, dumpers and stretch wrappers, all of the same high quality as our dock lifts.